Register
CSC Building Expo 2023
When: Wednesday, 01-Mar-2023
CSC Building Expo 2023 – Luncheon Tickets, Sponsorship and Table Sales.

MARCH 1ST, 2023
The CSC Toronto Chapter is proud to host the 45th CSC Building Expo. The Expo continues our tradition of being free for attendees offering CEU seminars, access to industry experts, and an opportunity to socialize.
This year's theme is Pathways to Net Zero and the speakers will address experiences, advancements, and future opportunities for the construction industry.
___________________________________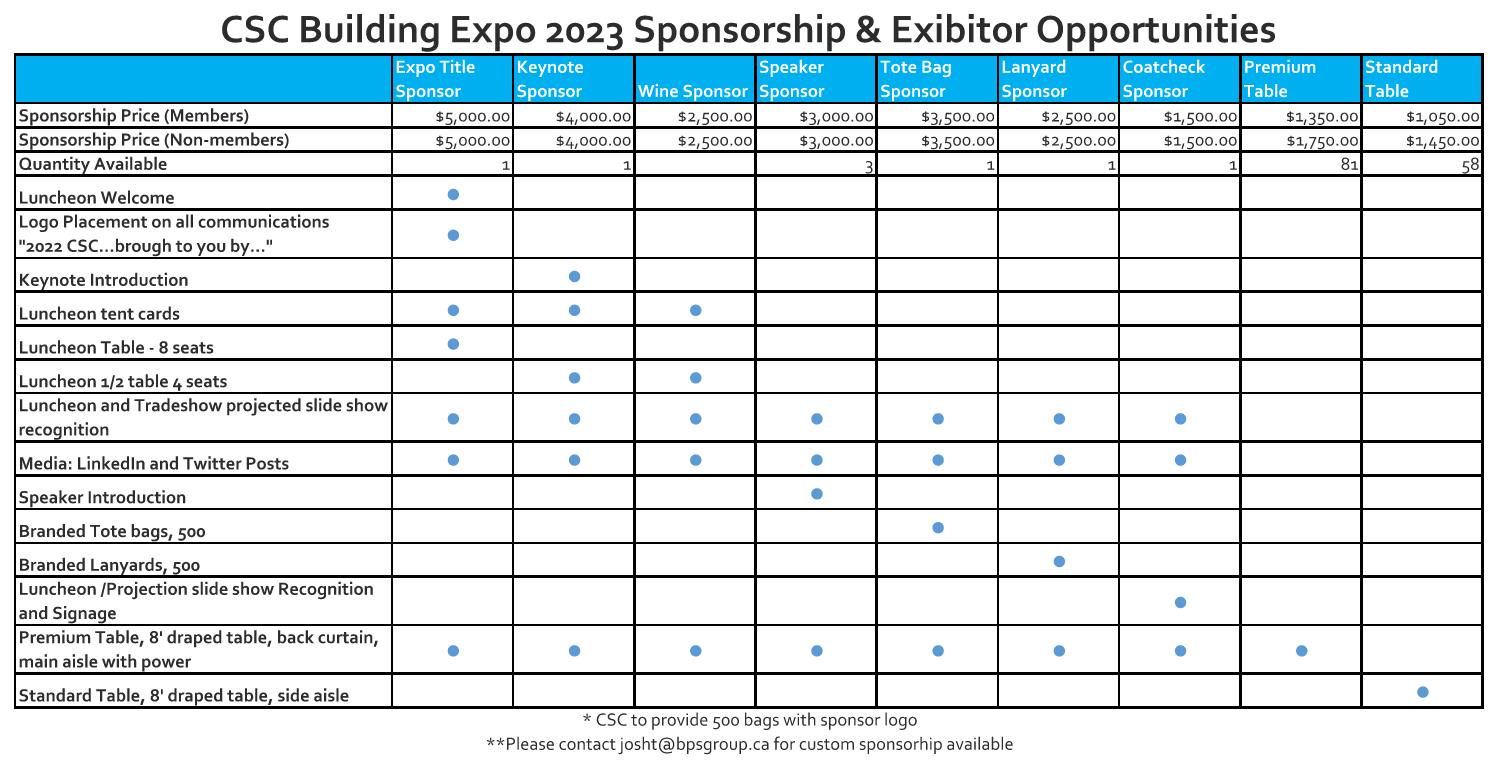 ___________________________________

Information:
CSC Building Expo Administrator, Click here



Click "Sign-Up Now" to Proceed
INFO
Sign up before:
Wed, 01-Mar-2023 00:00
All Events by CSC Building Expo - CSC Toronto Chapter
Return to Menu