Register
Island Fitness Conference 2022
When: Sunday, 23-Oct-2022
Where: 2121 Cadboro Bay Rd, Victoria, BC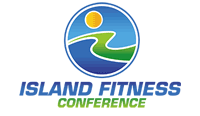 PLEASE NOTE THAT REGISTRATION FOR THE CONFERENCE WILL CLOSE ONLINE AT 12MIDNIGHT ON SATURDAY, OCTOBER 22, THIS DOESN'T MEAN YOU CAN'T TAKE PART IN THE CONFERENCE. YOU CAN REGISTER THE MORNING OF THE CONFERENCE AT OAK BAY HIGH ON SUNDAY. PLEASE BRING A CHEQUE WITH YOU FOR PAYMENT.
Vancouver Island Fitness Association's 30th Annual Conference www.islandfitnessconference.com
Open to All Fitness Enthusiasts
Sunday, October 23, 2022 7:00am-4:30pm
Location: Oak Bay High School, 2121 Cadboro Bay Rd, Victoria BC
Click here to download the conference brochure
Click "Sign-Up Now" to Proceed.
INFO
Sign up before:
Fri, 21-Oct-2022 00:00
All Events by Island Fitness Conference
Return to Menu